Young girls all over the world love One Direction! The trendy boy band has been selling out shows all over the world since Simon Cowell discovered the group about seven years ago.
In general, One Direction has a reputation for obliging fans' requests for autographs, handshakes, hugs, etc. Images like the one below serve as a reminder that the group's members aren't too big for their fans: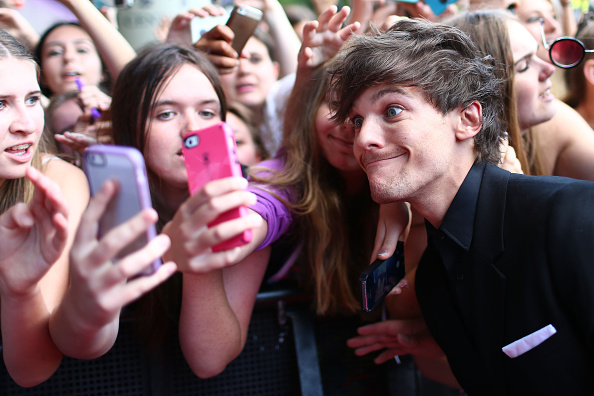 However, there is a One Direction fan who feels slighted:  One of the Trump girls (It's unclear whether it was Tiffany or Ivanka.) In fact, One Direction member Liam Payne reports that because the group didn't want to meet Tiffany or Ivanka, Donald Trump had the group kicked out of Trump Tower.
As the story goes, Tiffany or Ivanka, wanted the group to be awakened from their slumber so she could meet them. While it isn't clear which Trump daughter was jilted by the group, Tiffany once released a song so it's suspected it was the younger of the Trump daughters who wanted to meet the group with the hopes of propelling her music career.
With regard to the incident, he New York Daily News reports that Payne alleges:
'You wouldn't believe it. It was about {meeting} his daughter. He phoned up our manager and we were asleep. He said, "Well, wake them up," and I was like, no, and then he wouldn't let us use the underground garage. Obviously in New York we can't really go outside. New York is ruthless for us.'
Not only did Trump refuse to let the group use the underground garage, it was at this point that he put them out. Payne further reports:
'So he was like, "OK, then I don't want you in my hotel." So we had to leave.'
Trump has a history of celebrity feuds, so the spat with One Direction shouldn't come as a surprise to anyone. Most recently, rapper T.I. shamed Trump to oblivion in what is now a viral Instagram post:
Featured Image via Getty/Christopher Polk/Staff