On October 15, 2016, three men were indicted for conspiracy to bomb a mosque in Wichita, Kansas that was housing Somali refugees.  The Associated Press reported the plans came to light following an investigation by the FBI, an eight-month case that, as acting U.S. Attorney Tom Beall put it, took agents  "deep into a hidden culture of hatred and violence." The men arrested, Curtis Wayne Allen, 49; Patrick Eugene Stein, 47; and Gavin Wayne Wright, 49, planned the attack to happen the day after the November presidential election, using weapons of mass destruction.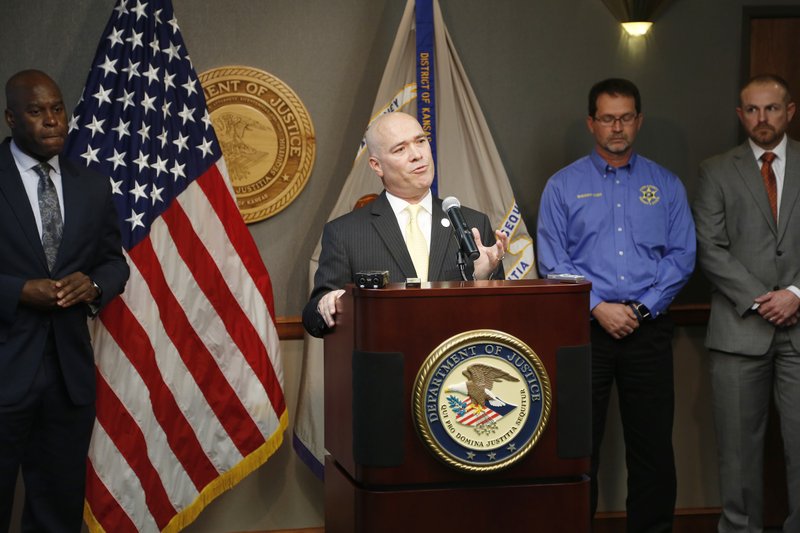 The charges allege that Allen, Stein, and Wright chose their target not only based on their collective hatred for Muslims and people of Somali descent, but to encourage and inspire other militia groups to wake up and take their lead.  The men were members of "the Crusaders," a small militia group whose members embrace sovereign citizen, anti-government, anti-Muslim and anti-immigrant extremist beliefs.
The trial of three men accused of the Garden City bomb plot has been put off until March. https://t.co/ISJMXDAeWe

— KMUW (@KMUW) December 5, 2017
December 11, ABC News, by way of Associated Press, reported that the three men requested a federal judge to favor prospective jurors from rural western Kansas because they most likely to voted for current U.S. President Donald Trump in the 2016 election.
Back in 2016, defense attorneys wrote that "this case is uniquely political because much of the anticipated evidence will center around, and was in reaction to, the 2016 Presidential election."  The Chicago Tribune reports that the defense argues the case will move the jurors to consider whether or not the three men's conduct constitutes a crime. The jury will essentially decide, the defense contends, whether the constitution protects their hate speech, assembly, and right to bear arms.
Transcripts detail plot to bomb Somali refugees in W. Kansas:https://t.co/8xTOUr2qY9 #KWCH12 pic.twitter.com/I4Q5373KHA

— KWCH Eyewitness News (@KWCH12) October 1, 2017
The U.S. attorney's office reportedly said in an email that it was "evaluating the motion" this week.
The upcoming trial of these men, set for March of 2018, begs the question of what Trump's presidency truly means.  KWCH 12 in Wichita reported in October on the contents of the transcripts from discussions between Allen, Stein, and Wright as they made their plans. At one point, Wright stated after pulling up Google Maps, "oh hell yes, you'll have everybody in that whole complex in that prayer room, I guarantee you that," making it abundantly obvious they planned to hit everyone in the building.
From sheer hate speech to plotting mass execution of Muslims, the men were incredibly clear in their sinister intentions. Now, as they request Trump voters to be on the majority on their jury, it can not be unnoticed that these men believe the demographic would weigh favorably upon their side.  Whether or not this is truly the case, it is something that Trump voters need to consider.  It is also something that President Trump himself should consider.
Featured Image by Bo Rader/Wichita Eagles/TNS via Getty Images.